Add a Motion Base to your Tempur- Pedic Mattress for EXTRA $AVINGS!!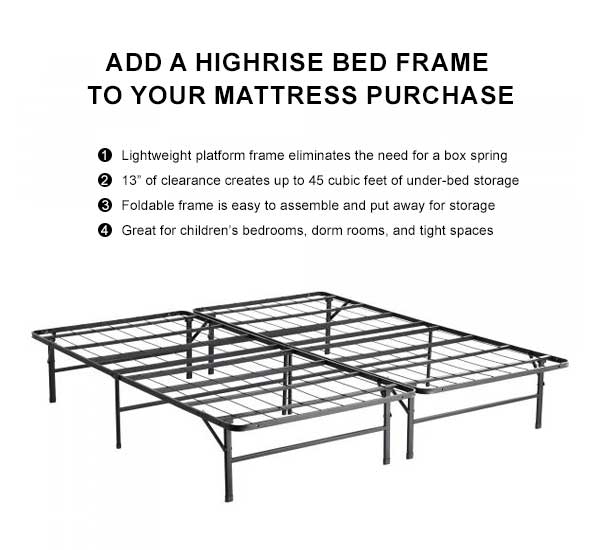 Highrise Frame
The Highrise™ LT Bed Frame saves money and space by eliminating the need for a box spring and offers consistent support for your mattress.
Material: 100% Steel
Weight Capacity: 2,000lbs
Key Feature: No Box Spring Required
Assembly Time: Less than 5 minutes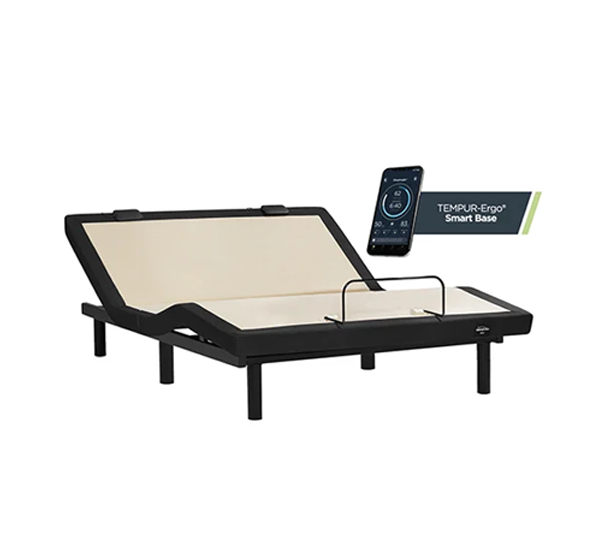 Tempur-Ergo Power Base
Get more out of your bedframe with the Tempur Ergo electric bed base. This power motion base makes quiet, gentle shifts throughout the night to help you stay asleep longer. The design allows for lifting both the head and foot of the bed for full control over your position. Watch TV without fighting pillows, or set the smart bed frames to the zero gravity preset for natural comfort.The features don't stop there. Switch on the massage in both of the zones or individually, to melt the day's stress away. Keep the controls at your fingertips with the included wireless remote. And, get out of bed with ease by adjusting the leg height lift or lower the mattress. Expect more from your bed.
TEMPUR-Ergo® Smart Base Features:
- Wireless remote control
- Set your head or foot lift, or use popular position presets
- 2-zone massage
Continue Shopping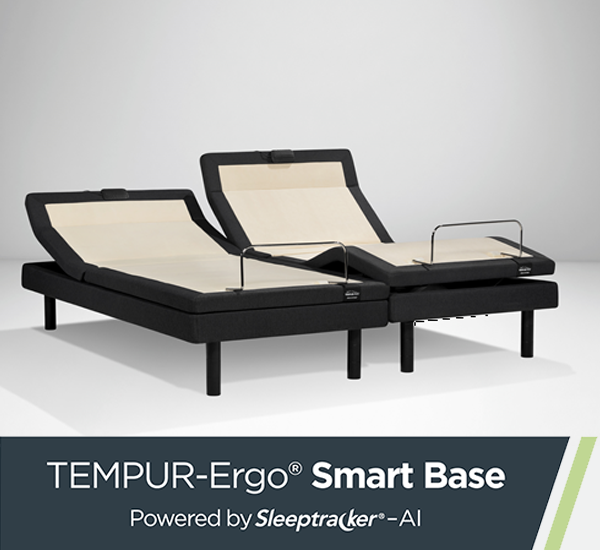 Tempur-Ergo Extend with Sleeptracker®
Experience ultimate comfort when you pair your mattress with an adjustable base. From custom head and foot positions to automatic snore detection, our power bases help you take your sleep to the next level.
Put Your Sleep on Autopilot
Nothing to wear, start, or stop — just smarter sleep, night after night. Sleeptracker®-AI technology does the work for you.
Responds to snoring. Automatically.
The TEMPUR-Ergo® Extend Base senses snoring and automatically raises your head to a position that may help reduce snoring.

The TEMPUR-Ergo® Extend Base Features:
- Compatible with Smart Home Devices
- Head and Foot Massage
- Zero Gravity
Continue Shopping