Add a Motion Base to your Sealy Mattress for EXTRA $AVINGS!!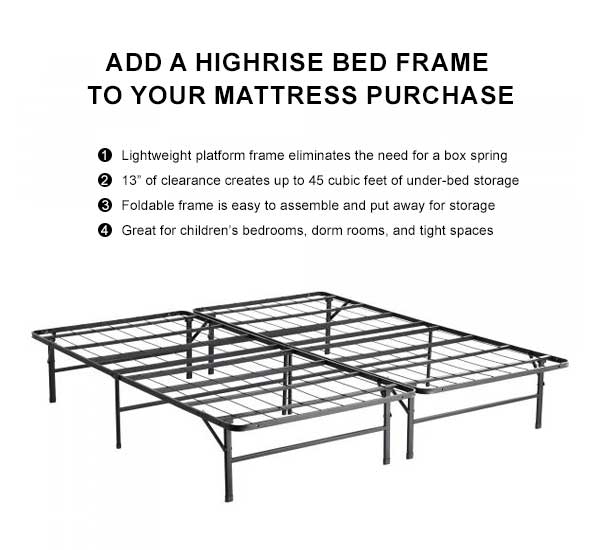 Highrise Frame
The Highrise™ LT Bed Frame saves money and space by eliminating the need for a box spring and offers consistent support for your mattress.
Material: 100% Steel
Weight Capacity: 2,000lbs
Key Feature: No Box Spring Required
Assembly Time: Less than 5 minutes
Continue Shopping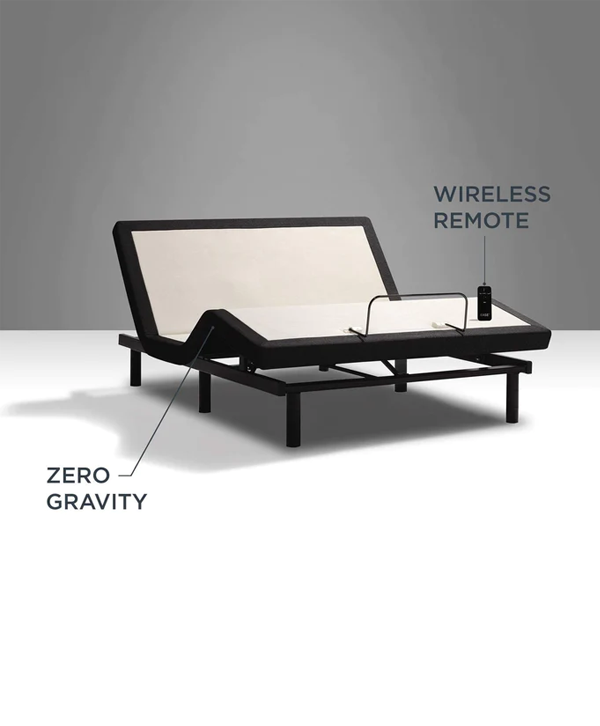 Sealy Ease® Power Base
The Ease Power Base lets you take complete control of your sleeping space, with nearly unlimited head and foot lift positions, for sitting, reading, working or watching TV.
CUSTOMIZED COMFORT:
Equipped with nearly unlimited head and foot positions and presets for customized comfort and support.
WIRELESS REMOTE:
One-touch preset buttons and backlit, soft-touch function keys so you can adjust to find your position even in the dark.
ZERO GRAVITY PRESET:
Elevate your head and feet closely to simulate weightlessness and help take the pressure off your back while you sleep.
ONE-BUTTON FLAT PRESET:
Return your bed to the flat position with the touch of a button.
THOUGHTFUL DESIGN:
Fits inside standard-size bed frames and furniture, including platform beds.
Continue Shopping