Add a Motion Base to your Dr. Oz Mattress for EXTRA $AVINGS!!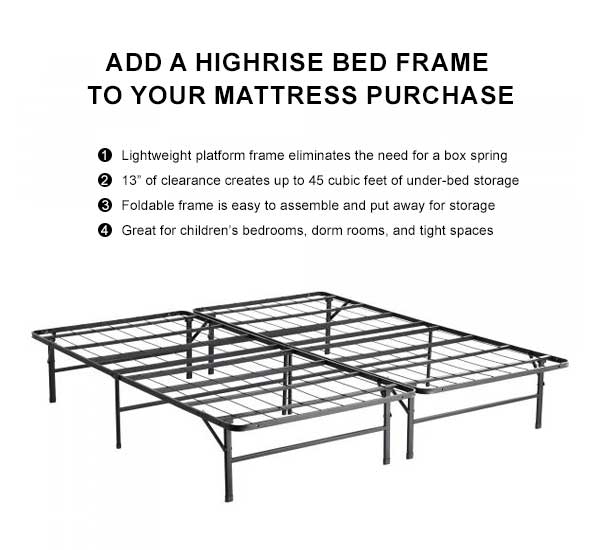 Highrise Frame
The Highrise™ LT Bed Frame saves money and space by eliminating the need for a box spring and offers consistent support for your mattress.
Material: 100% Steel
Weight Capacity: 2,000lbs
Key Feature: No Box Spring Required
Assembly Time: Less than 5 minutes
Continue Shopping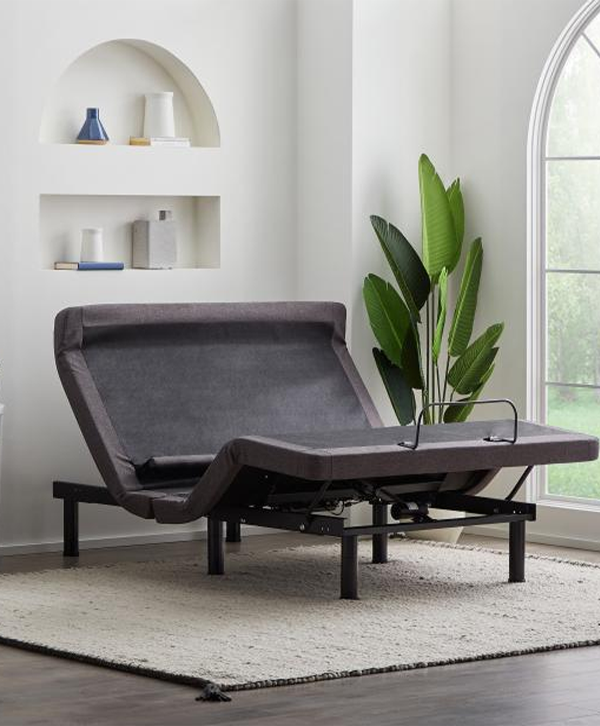 Good Life Adjustable Base Premier
The Ultimate Lifestyle Upgrade for Total Health and Wellness
The Good Life Adjustable Base Premier brings the latest sleep technology home. Fine tune your comfort with the added head tilt feature making nighttime reading more ergonomic for your head and neck. Plus, the lumbar support bar offers that extra level of customization for your lower back comfort.

The Premier is designed to make your morning and evening routines extraordinary. Whether you're enjoying an early cup of coffee in perfect comfort or decompressing after a long day with the built-in rejuvenating massage, this bed was engineered with every feature you need to sleep—and live—better.
Good Life Adjustable Base Premier Features:
- Head tilt and lumbar support features
- Premium massage settings for maximum comfort and relaxation
- Automatic Snore Detection that gently readjusts your upper body, opens airways, and stops snoring without waking you up
Continue Shopping