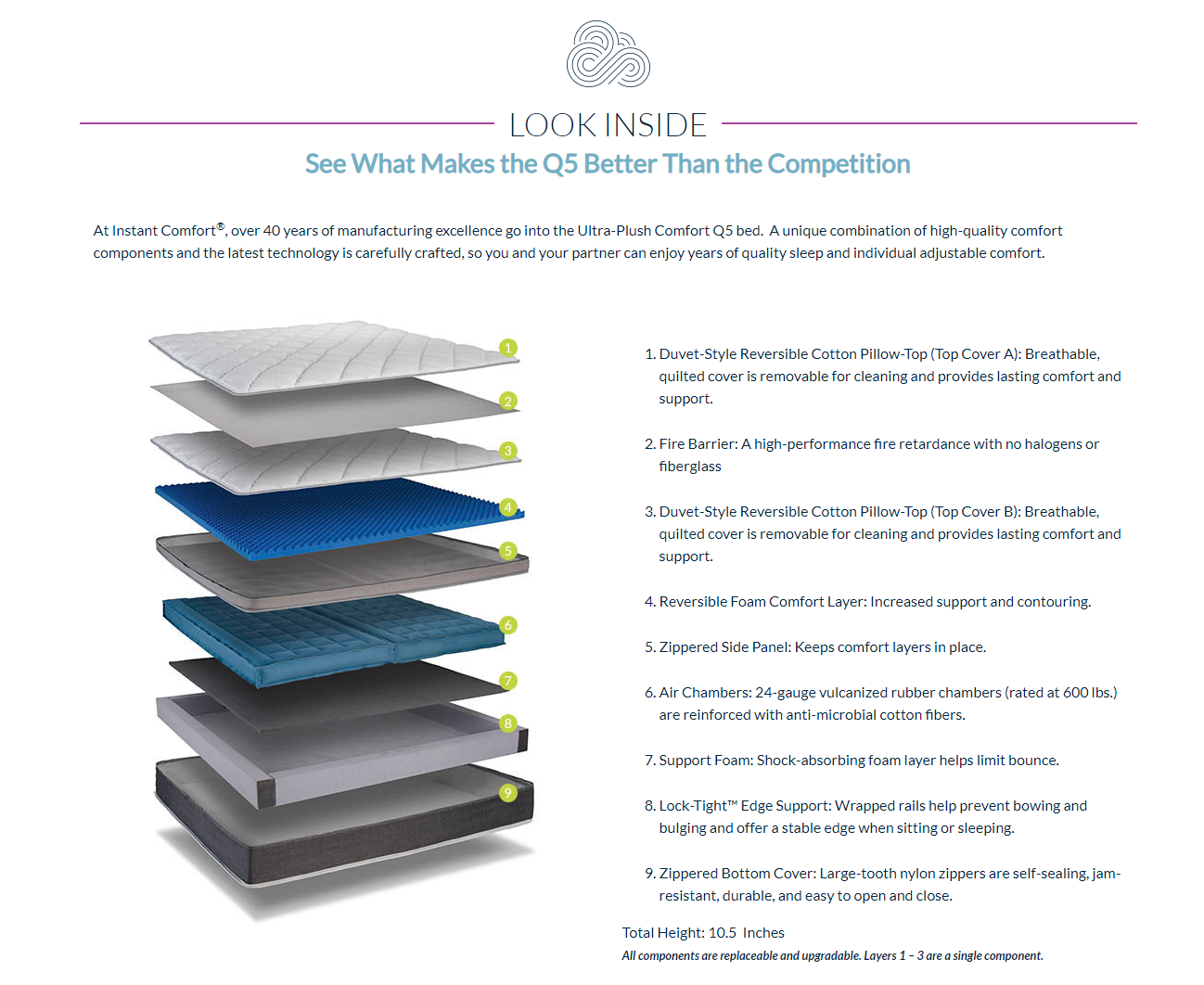 Which Type of Mattress is Best? Here are 5 Things to Consider
Getting a good night's sleep is essential for overall health and well-being, and one of the most important factors in achieving a restful sleep is having a comfortable and supportive mattress. With so many different types of mattresses available on the market, it can be challenging to decide which one is best suited for your needs. In this blog post, we'll take a closer look at some of the most popular types of mattresses and explore which one may be the best for you.
Innerspring mattresses
Innerspring mattresses are one of the most popular types of mattresses and are widely available. These mattresses are constructed with metal coils that provide support and help distribute weight evenly. The number and thickness of the coils can vary from mattress to mattress, with more coils generally providing better support. Innerspring mattresses can be a good option for those who prefer a firm mattress or those who sleep on their back.
Memory foam mattresses
Memory foam mattresses have gained popularity in recent years due to their ability to conform to the shape of the sleeper's body, providing personalized support. These mattresses are made from a viscoelastic foam that responds to body heat and pressure, allowing it to mold to the body's contours. Memory foam mattresses can be a good option for those who prefer a softer mattress or those who suffer from joint pain.
Latex mattresses
Latex mattresses are made from natural or synthetic rubber and provide a firm, supportive sleep surface. They are known for their durability and can last for many years without losing their shape or support. Latex mattresses can be a good option for those who suffer from allergies or prefer a firmer mattress.
Hybrid mattresses
Hybrid mattresses combine the support of innerspring mattresses with the comfort of memory foam or latex. These mattresses typically have a layer of coils topped with a layer of memory foam or latex. Hybrid mattresses can be a good option for those who want the benefits of both innerspring and foam mattresses.
Air mattresses
Air mattresses are adjustable and allow the sleeper to control the firmness of the mattress by adding or removing air. These mattresses can be a good option for couples who have different sleep preferences or those who suffer from back pain and need a customizable sleep surface.
So, which type of mattress is best?
The answer to this question ultimately depends on your personal preferences and needs. In general, a good mattress should provide adequate support for your body, keep your spine in alignment, and be comfortable for you to sleep on. When choosing a mattress, it's essential to consider factors such as your sleeping position, any health issues you may have, and your budget.
It's also a good idea to try out different types of mattresses before making a purchase. Most mattress stores offer a trial period, which allows you to test the mattress for a set period before deciding if it's the right one for you.
In conclusion, the best type of mattress for you will depend on your individual needs and preferences. Whether you prefer the firm support of an innerspring mattress or the personalized comfort of a memory foam mattress, there's a mattress out there that's perfect for you. By taking the time to research and test different options, you can find a mattress that will provide you with the restful sleep you deserve.
https://lowrysfurniturestore.com/collections/all-mattresses
We have several in store options to choose from as well