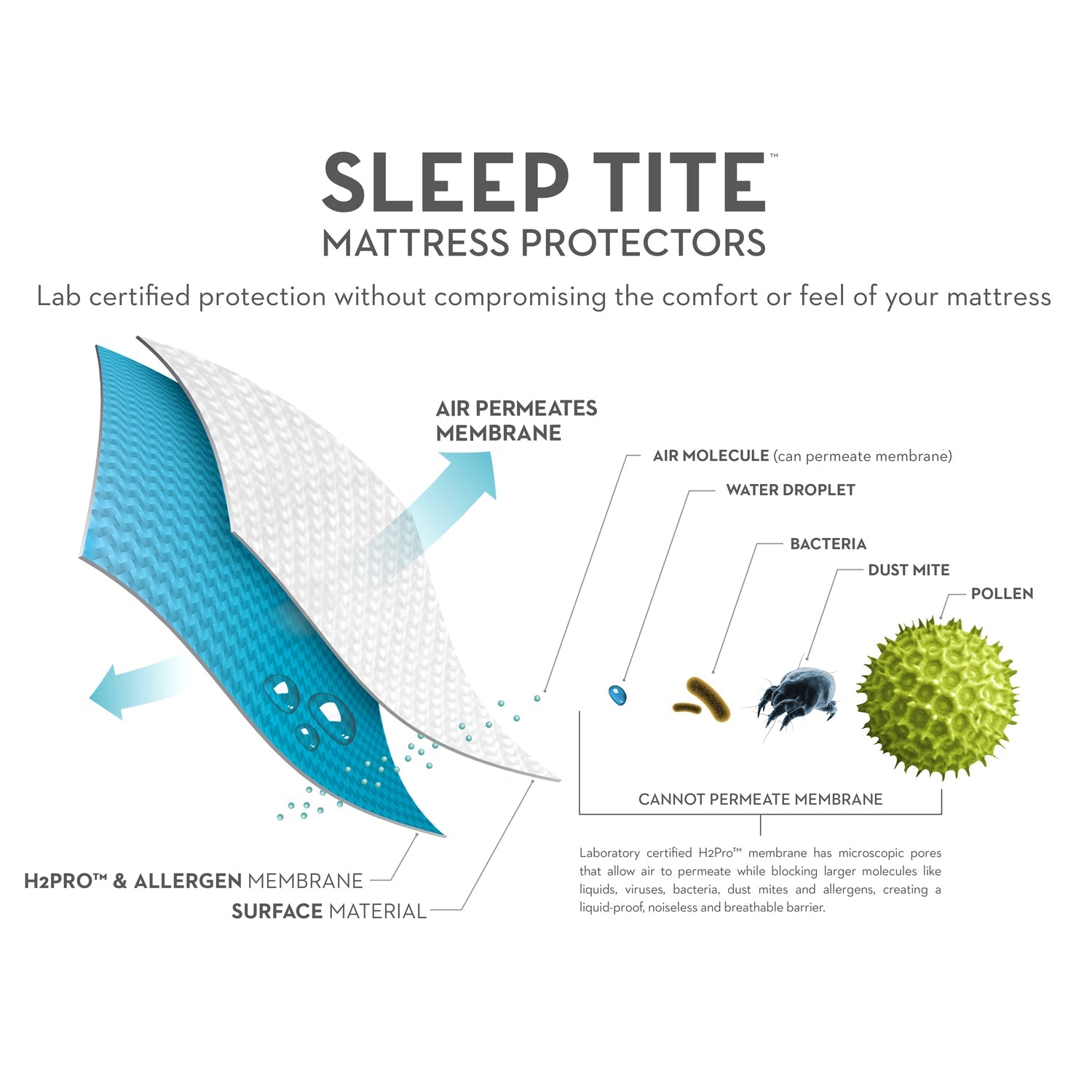 3 Reasons You Need a Mattress Protector on Your Mattress
A mattress protector is a piece of bedding that goes over your mattress to protect it from spills, stains, and allergens. Here are three reasons why you should consider purchasing a mattress protector for your mattress:
Protection from spills and stains: A mattress protector will protect your mattress from spills, stains, and other accidents that can happen while you sleep. This is especially important if you have children or pets that may accidentally spill something on your mattress.

Allergen protection: Mattress protectors can also protect your mattress from allergens such as dust mites, pet dander, and pollen. These allergens can trigger asthma and allergy symptoms, so protecting your mattress from them can improve your sleep and overall health.

Longevity of the mattress: A mattress is an investment, and it's important to protect that investment. By using a mattress protector, you'll be able to keep your mattress in good condition for longer, which will save you money in the long run.
In conclusion, a mattress protector is a simple and cost-effective way to protect your mattress from spills, stains, allergens, and prolonging the life of your mattress. It's a small investment that can save you a lot of money in the long run, so it's definitely worth considering.
Use code: Protect 
Only Valid online
https://s08dgfcclxfay7g1-54871785543.shopifypreview.com/collections/bedding/products/sleep-tite-hd-mattress-protector
at checkout to get an additional 10% OFF at Check Out